Hand crafted gifts that relax & pamper!
A sad goodbye
Custom Scentsations i.e. Bathbombsaz.com will not be renewing our TPT license in 2019.  I will be closing indefinitely.  Losing the Gilbert Art Walk after bolstering inventory to support the full approved season adversely affected the business's ability to sell to regular local clientele and left me with a mass of inventory expense to pay off.  I will still be at the Tempe 6th Street Market in December prior to Christmas but those will be my last two markets.  If you want to know the details keep reading; otherwise stop here, that is the gist of it.
The Gilbert Art Walk was my main venue being one mile from my home.  It was where 95% of my clientele knew where to find me on a regular biweekly basis.  I paid for the 14 markets of the FY 2019 season.  The town of Gilbert requested the spot I was conducting business in be donated to a religious organization after the 2nd market in October; I have not been back but was told most recently it was the Mormon church that was donated the spot my business resided in.  The town of Gilbert was unaware that I could not be relocated elsewhere in the market.  Cheri, the lady who runs the Gilbert Art Walk told them it would not be a problem and sent me a refund for my seasonal dues I paid in advance.  She informed me that she had the right to terminate my season and cannot place me anywhere else in an email and that was it.  Since I already paid for the supplies to make a mass of product through March and opened much of it making product, my cost ratio far outweighed any chance of profiting this year.  I tried to get into the Made with Love Market which is on alternate weekends in the same area; they told me they had room for me and told me to pay a jury fee, provide proof of liability insurance to cover the Town of Gilbert which that insurance costs appx $700 for the year.  This being because my products are home made and not imported like most.   The next day I called back and then told me they no longer have room.  With no local profitable venues and excessive costs burdening the business I had to find full time employment to pay off my investments. If I get financially caught up again, I may try to restart the/a like business someday in the future but it will not be any sooner than the summer of 2020 depending on my situation at that time and the ability to maintain acceptance at local, frequented markets.
---
If you live locally (Metro Phoenix East Valley) and are ordering on our E-Store we offer two options.

1. FREE PICK UP at any venue on list below 
2. FREE DELIVERY within 15 miles of downtown Gilbert with no minimum purchase.
In the product special instructions box just provide info and during checkout select free pick up in the delivery options.  If no delivery information is provided we will contact you prior to starting order production.
Note allow 4-7 product production days when coordinating pick up or delivery day.
Featured Products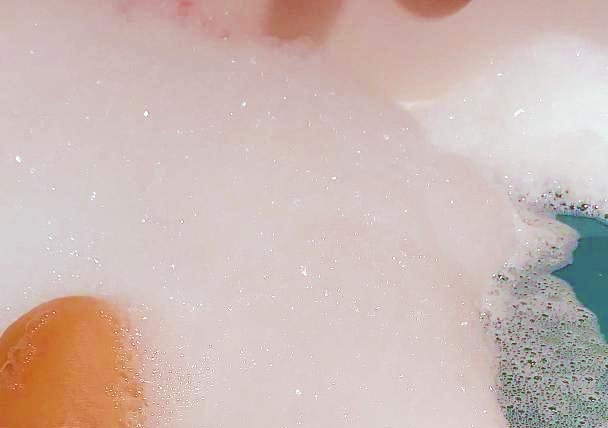 X-TREME BUBBLE BATH BOMBS Extreme bubbles!  The extra ingredients make these bombs bit pricier to make and ultimately for purchase, but true bubble bath connoisseurs will find them highly addictive.  They truly are a self-pampering get-away far more affordable than a vacation.  These bombs are bombs like no other; bubbles galore, and all you have to do is drop them in the tub after there is a little water in it!  Find more information and photos on our Extreme Bath Bomb page.

SHOWER STEAMERS Turn your shower into a high-speed diffuser, chock full of your favorite essential oils.  Now available!

VEGAN VERSION OF SMART MOUTH LIP BALMS I am still offering my traditional lip balms with the Collagen, Peptides, Lanolin and Bees wax for those that want their benefits.  However, I now mastered a vegan recipe that does not need those ingredients to work splendidly!  Both are available in all flavors, however I separated out flavors that resemble non-vegan items for those that are buying as gifts.  Now available!

Find me at the following venues where I have pre-made products on hand or order custom on my website and pick up at any venue.  If it rains, I will bring product to next venue or arrange alternate delivery/pick up options.
Ray's Power Ranch Market WEDNESDAY Dec. 12 4:30 pm-7:30 pm

I was told I could attend one more Wed. evening out at Ray's Power Ranch Market so although I thought last week had to be my last market, it appears this week will work out as well!  So if you are out by Power Ranch you have one more opportunity to buy.  

Tempe 6th Street Market

(Barring rain, you will find me there on the following dates)
SUNDAY Dec. 16, 23 9:30 am-3:00 pm
No longer able to do the following markets planned: Dec. 30 - Jan. 6, 20, 27 - Feb. 3, 17, 24
(6th St. & Mill Ave. in Tempe) 
http://www.downtowntempe.com/events/6th-street-market
If you are looking to host an evening bath bomb building party this season some evenings may still be available through the end of December 2018. Contact me.

BATH BOMBS THAT ARE THE BOMB!  I know you have choices when purchasing your bath bombs. My bombs are individually handmade and pressed with the finest ingredients and oils; food grade when possible, pressed and individually wrapped.  My motivation lies in making unique, handcrafted, quality products that make my customers happy and feel good.  I do not add SLS to my standard bath bombs unless you request it, that means "No itching!" EVEN IF YOU DO NOT RINSE IT OFF!  Plus, I only use water soluble lake powders, herbal powders and/or food coloring so I guarantee it will not stain your tub. (In addition, out of sheer concern for your product quality, I "field test/sample" my bombs to ensure that never changes.) 
Yes, you will find perfect bath bombs that vendors import internationally in bulk and sell cheaply as "handmade."  And that is your choice to use them, but do not allow yourself to be fooled!  One way to find out if they make their own bombs is the look.  If they look perfect, they are likely made using a commercial press.  Ask that vendor if they can make you a special bomb in different colors within 4-7 days in the same scent and see if they are able to do it.  If they purchase them, they may have color restrictions and they may have to wait for production and shipping.  You may also ask them if the are willing to host a bath bomb building party to see if that is possible.  They may state they are too busy or do not have enough molds.

Yes, you will find bigger bombs.  Those shops will typically tout bigger is better.  But often to lower their costs have limited, low cost ingredients, lower quality oils and eliminate quality constituents like witch hazel, high end oils, added vitamins and natural antioxidants that extend the life of the bomb; and if made "internationally" or by someone inexperienced, the color may even leave stains on your tub; ick.
Quality to cost ratio, this is as good as it gets.  That is because my markup is insanely low for the cost of the quality ingredients I use (If you do not believe me ask my husband and accountant.  lol)  That is why my bombs are preferred by a true bath bomb connoisseur.
SMART MOUTH LIP MOISTURIZERS  Yummy and great for your lips!  Since June 2013, my "Smart Mouth" lip moisturizers impress our new clients with many yummy flavor options and quality ingredients.  I updated my recipe this summer by switching the Soy Wax for Carnauba Wax; my cost is much higher, but the product quality is even better than it was before.  In addition, this summer I finally perfected my vegan recipe and now have it available for my vegan customers. I still only use high quality oils and ingredients; ones with stable triglycerides and add antioxidants to avoid premature oxidation. Try them and you will see why I state confidently that our lip balms are the best!  
CLEAN CANDLE BURNING! You choose from 100% soy or a soy and cottonseed combination.  I only use wooden wicks for a tranquil slow burn  In addition, there is no carcinogenic black smoke and petroleum smell when you burn them out.
CLEANING SENSITIVE SKIN!  My kosher vegetable glycerin and high quality oil based soaps are non-drying, SLS-free and non-greasy.  Which means they won't clog your pores and create acne or dry out your skin.  Every soap is uniquely handmade and our glycerin base allows for a robust, awesome scent of your choice (unless you request it unscented of course).
This summer, I made a few straight hot/cold process soaps with no vegetable glycerin added for re-batching.  These soaps may have a lighter scent due to the high oil content instead of the vegetable glycerin and vegetable based emulsifiers, but for those that are leery of vegetable glycerin they may be exactly what you are looking for.  I've had many requests for good old fashioned scrubbing soap, so I am planning on making "farm soaps with pumice added to the soap to scrub off the yuck.
If you are local, I welcome you to stop by my booth and take a whiff to see and smell the difference quality products make!  I guarantee you are going to love all of my products.  If you EVER have an unforeseen problem with any of my products text or email me even if it is a month later.  I make my products to de-stress, not promote stress!